A Few Ways to Relax at Heart Lake...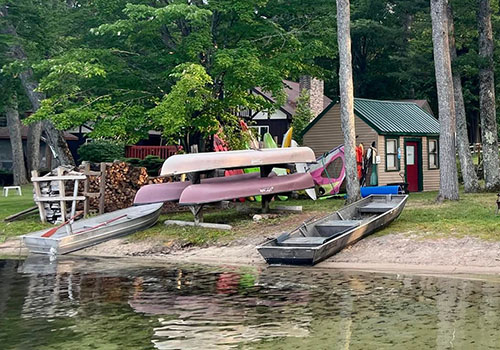 Watercraft
It is our pleasure to offer a variety of kayaks, canoes, paddleboards and rowboats for guests to adventure around Heart Lake. The boats are used on a first come, first serve basis. Please return the watercraft to its proper home for the next guest to enjoy. Oh, and don't forget to bring a lifejacket along! Life jackets are available to keep you safe and in compliance with Michigan DNR regulations.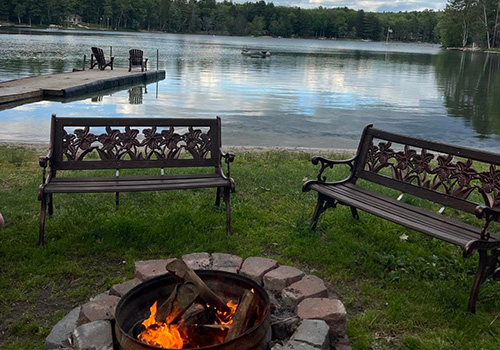 Stacked wood for the bonfire
Who doesn't love a toasty bonfire on a cool summer night? That's pure Michigan! Whether you're cooking up smores, grilling up hot dogs or just gathering to share stories, guests are welcome to use the stacked wood to the right of the bonfire pit. We ask that you exercise safety around the bonfire pit and that you be considerate of the amount of wood you are burning. We want everyone to be safe and have a good time.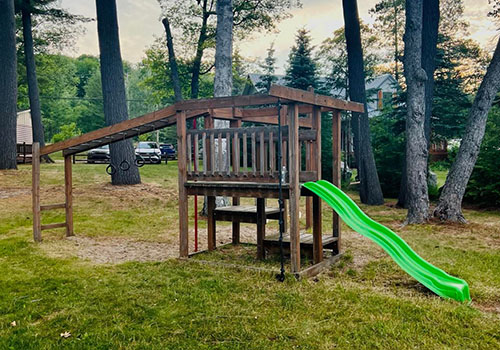 Swingset & Tetherball
Kids have energy so set the kiddos free on the swingset or let them challenge one another to a game of tetherball. This is the perfect area for kids to play away from the water while parents settle into their cottage, prepare dinner, or just need a moment to sit on the porch. The fresh air will be sure to wear them out!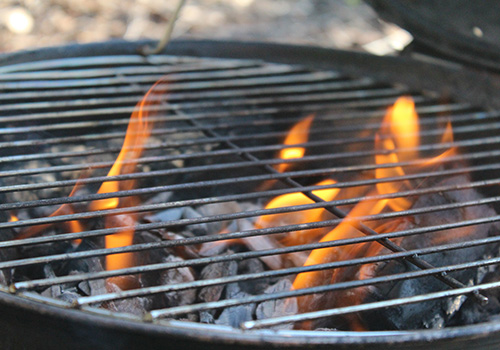 Charcoal Grills
Remember to bring your charcoal and lighter fluid to fire up the 'ole charcoal grill! Charcoal grills are located outside of the cottages for guests to use at their convenience. Please be mindful of other guests and clean up the grill after you're done.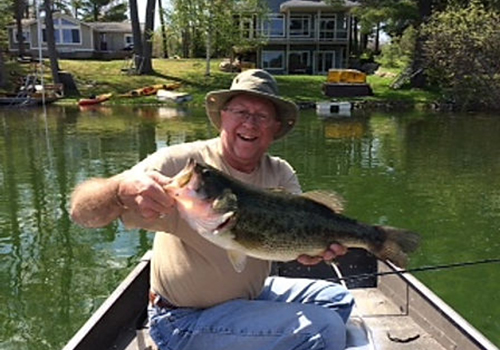 Fishing
Bait and cast a line in hopes to reel in "the big one"! Heart Lake homes a variety of species including bluegill, perch, rainbow trout, bass, and pike. The dock furthest to the left, closest to the swingset, is our fishing dock. We ask that all fisher men, women and children use this dock for fishing only to keep sharp objects away from the swimming beach. No one enjoys getting hooked!
We stayed at Heart Lake for the first time this year, and we all (a family group of 26!) loved it. The cottages were simple, clean, and in good working order —which isn't always the case with old-fashioned lake resorts, as we have found too often in the past. The lake was lovely and clean, and although it is close to I-75, there isn't any noise problem such as I had feared. The resort has a nice supply of canoes, kayaks, etc. that are free to use, and Kate and Dave are responsive and able hosts. We happily recommend Heart Lake Resort to anyone looking for an old-fashioned, Up North vacation!